Father's Day is less than two weeks away and the pressure is on to get dad the perfect gift.
Luckily for me, Humble Dad appreciates frugality, especially on Father's Day.  I'm not trying to say my dad isn't worth spending money on, it's just I know he wouldn't want me to buy something I can't afford.
So after reviewing our budget, Humble Timothy and I determined that $25.00 is about the right amount for us to spend on a Father's Day gift.  It may not seem like much, but if you're creative with your shopping, you can give your dad something you can be proud of!

1.  Daddy's Girl Frame:  $12.50
I really love the simplicity of this picture frame.  Obviously this frame is intended for a daughter to give to her father,  but there are also similar frames that say "I Love Daddy" or "Daddy and Me" that a son could give instead.  Add a nice 4×6 black and white picture and it's ready for Daddy's' office!
Find it on Amazon.com!
2.  Guesstures Party Game:  $20.00
We're game night folk.  Game night encourages your to spend time together as a family having fun! Our game collection is pretty diverse, with everything from a poker set to Scrabble, but I think our favorite game to play together is Guesstures.  It's fun, good for all ages, and I'm awesome at it!  (There's no humility in "competition")
Find it on Amazon.com!
3.  Personalized Playing Cards:  $16.96
Who doesn't want a deck of cards with their face on them?  I know I would love it, but it's not Mayor's Day, is it?  My only suggestion with this type of gift is to get an automatic card shuffler to go with it so you don't bend yourselves.
Find them on Walmart.com!
4.  Dad's Bible:  The Father's Plan:  $24.99
This is a great Father's Day gift idea for any man of faith.  This Bible has a leather-like cover and is filled with inspirational information and stories for dad's or dad's to be.  There are also plenty of father-themed journals and devotionals if you want to put something else with it.
Find it on Christianbook.com!
5.  The Goodfather T-Shirt:  $25.00
I love the ironic play on words!  Although my dad wouldn't necessarily like it, many fans of the movie would be delighted to wear this Godfather tribute t-shirt!  "And may their first child be a masculine child."  I wanted to write that in my brother's wedding card, but Humble Timothy told me not to.
Find it on CafePress.com!
6.  White "Dad" Polo:  $20.00
Humble Dad dresses a bit more conservatively so something like this white polo shirt is better suited for him.  There are several different style and slogan options, this particular one says "Dad since 1984".  All styles are available in white so you don't have to make any tough decisions!
Find it on CafePress.com!
7.  "Dad" Branding Iron:  $24.95
Next time Dad's grilling, he'll be able to literally put his name on the steak or burger of his choice!  Just make sure he doesn't go stamping this on everything he grills.  No one likes a greedy griller!
Find it on Amazon.com!
8.  Weber Charcoal Chimney:  $19.14
I didn't know what this was up until about a few months ago when Humble Timothy insisted on buying one for our charcoal grill.  It's unbelievable how quickly you can get the charcoal going!  So if your dad's a charcoal griller, this might be just the thing he's been looking for!
Find it on Amazon.com!
9.  MagnoGrip Magnetic Wristband:  $20.00
How silly does this look?  Seriously though, I think this idea was genius!  Even last week when my husband and I were putting up curtains, this little wristband would've come in quite handy! Usually I just have to stand next to him with a bunch of nails or screws or whatever in my hand…
Find it on Amazon.com!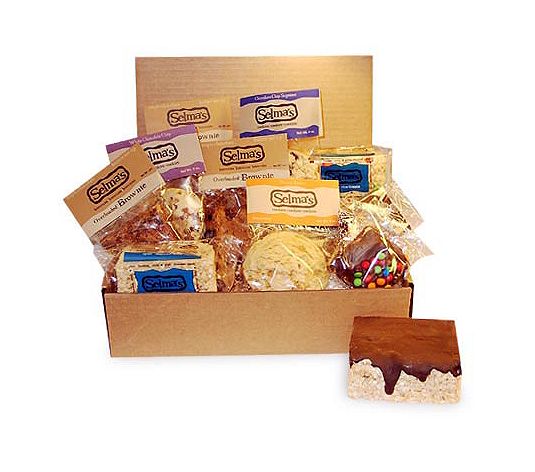 10.  Selma's Sampler:  $25.50
I know I know, I said under $25, but I'm sorry, I just couldn't put a Father's Day gift list together with a sampler from Selma's Cookies! On the plus side, this price includes shipping and handling, which the other items on the list do not…  These cookies are worth the price though.  I've even asked for them for my birthday last year!
Find it on QVC.com!
I'm not sure if I've made up my mind yet, but I guess I've still got a little bit of time to figure it out!  What do you plan on getting your dad for Father's Day?